Waples Precision Manufacturing CEO, to participate on BoldIQ panel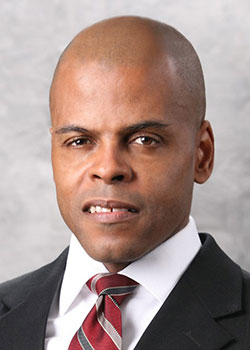 Darryl Smith , CEO of Waples Precision Manufacturing and Chairman of Cimcon Finishing, will be a panelist on the 'Competing and Growing in the On-Demand World' panel at the upcoming Wharton Aerospace this November.
Darryl will bring and entrepreneurial, small-business and supplier perspective to our panel looking at how companies can, and should, change perspectives and historically proven processes to accommodate the new on-demand economy. Prior to his leadership roles at Waples and Cimcon, Darryl held leadership poisitons at Premier Logitech, Platinum Equity and Accenture.
The 2016 Wharton Aerospace panel will be about Competing and Growing In The 'On-Demand' World. Like every other part of our lives, the need and desire for 'on-demand' is quickly changing aerospace & defense – from airlines, to logistics, from drone missions to mafucaturing, everything is moving towards a real-time dynamic environment.
Gone are the days of long-term planning and "simply" dealing with disruptions. Today, everything is based around continuous change and disruptions.
Customers want their service now, when and where they ask for it. But with this 'on-demand' culture comes a risk of great inefficiency, waste, pollution and increasing costs.
Led by Roei Ganzarski, President & CEO of BoldIQ, panelists will share perspectives on how they do more with their resources while decreasing waste and at the same time growing and competing in the 'I want it now' world.