Shelly Freeman announced as new BoldIQ CEO
Bellevue, WA (August 29, 2022) -The Board and Team at BoldIQ are delighted to announce that COO Shelly Freeman is assuming the CEO role, effective immediately. Shelly is a familiar face to many, having joined BoldIQ in March 20017 as VP of Customer Success. She was subsequently promoted to lead the Aviation Business Unit in 2018 and in December of 2019 was appointed as COO.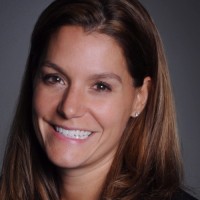 Shelly will continue to lead the team developing and enhancing BoldIQ's best-in-class planning and scheduling optimization technology, Solver, to support client's business resilience. Powered by AI and programmed by expert Operations Research scientists, Solver is used by business aviation, logistics and workforce management teams to perform instant availability checks, target disruption recovery, and configure optimized scheduling.
"Our board believes Shelly's history with BoldIQ, her commitment to learning and innovation, and her unique mix of skills and leadership qualities position her for success in leading our organization forward" said Eyal Levy, Chairman of the BoldIQ Board of Directors, "On behalf of the Board, I would like to congratulate Shelly on her new role with BoldIQ."
"I am thrilled to take on the BoldIQ leadership role, especially as we head into such an exciting era for business aviation, logistics and workforce management," Shelly said, "It is important for us to continue innovating our technology to support the on-demand real-time vision we share with our clients."
About BoldIQ
BoldIQ provides on-demand scheduling in real-time at a large scale for dynamic customers whose complex operations change daily. Built on a sturdy foundation of Operations Research science and operational AI, BoldIQ's Solver is an adaptive, real-time, demand fulfillment platform to support our client's sustainable business resilience.
BoldIQ's optimized scheduling helps customers free up to 30% of their resources and reduce operating costs by up to 25%, increasing profitability by up to 20%.