BoldIQ CEO to speak at Elevate 2017 by Air Cargo World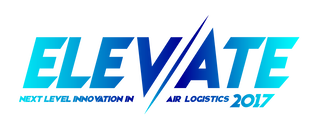 Roei Ganzarski, CEO of BoldIQ will be speaking at Elevate 2017 in Miami on October 2nd.
This second annual Elevate 2017 presented by Air Cargo World, dives into innovation in the air freight industry with groundbreaking seminars and networking with elite industry executives. Their diverse panels facilitate unique discussion on the industry and provide key insights that will inspire the transformation of the air freight industry.
Ganzarski will sit on the first panel: Using Next-Gen Technology to Solve Logistics Problems. Thee he will discuss digital logistics; real-world problem solving; and e-commerce, all from the perspective of real-time dynamic optimization software and how it will help drive the next generation of logistics solutions.